5 Luxury Cars, Electric Vehicles to drive in India at the moment.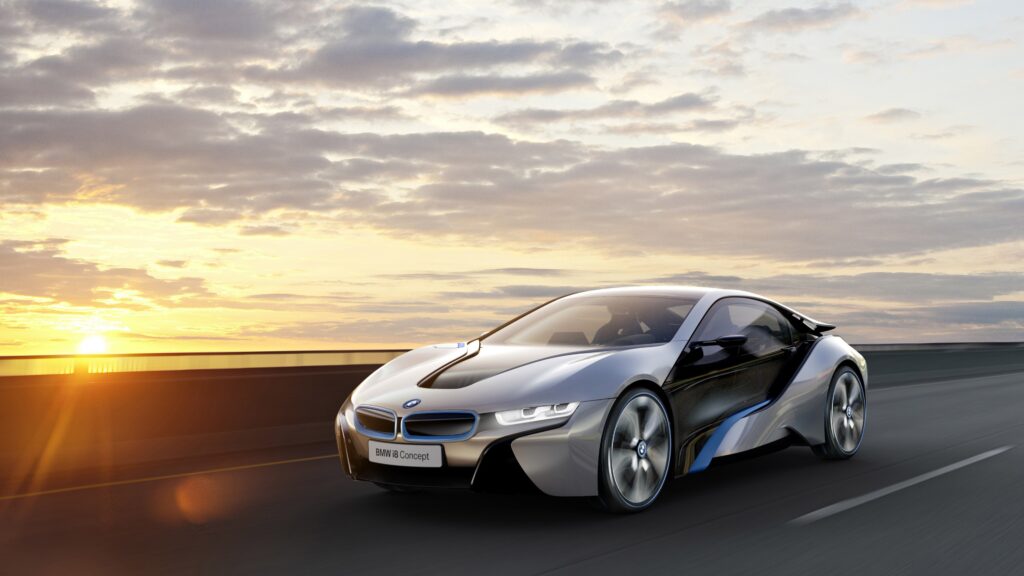 The future belongs to Electric Drive and Human Intelligence. We dived deep and present our curated list of premium luxury cars and electric vehicles one can drive in India.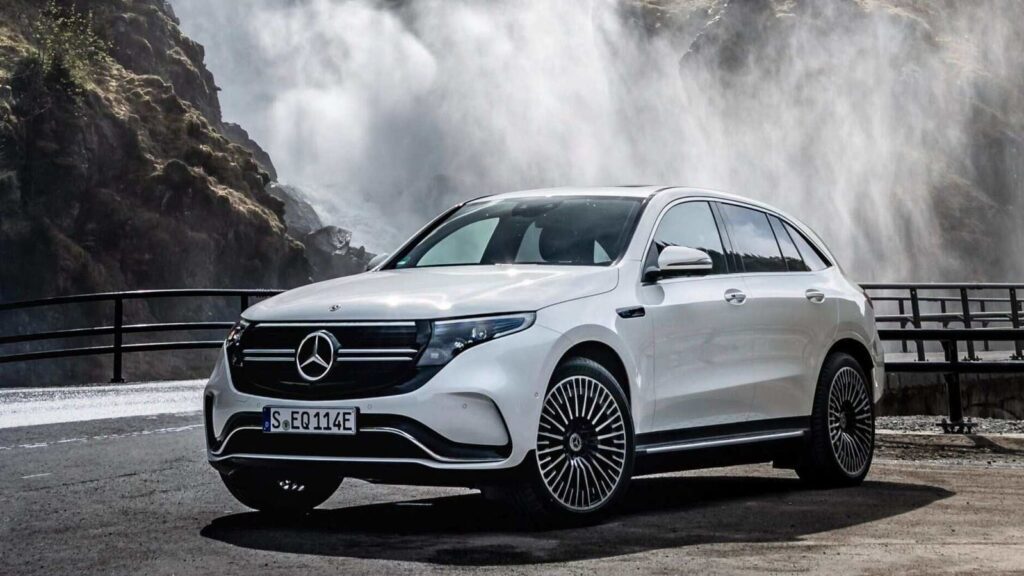 Mercedes-Benz EQC
The perfect blend of electric intelligence with EQ and Engineering expertise of Mercedes-Benz creates a sustainable, alluring luxury with Electric Driving at its finest.
The standard highlights of Mercedes-Benz EQC 400 MATIC are:
-4MATIC Drive, single-speed transmission with a system output of 300 kW (408 hp), 760 Nm torque.
-Maximum speed of 180 km/h, 0-100 km/h in 5.1 seconds.
-80 kWh battery capacity with a power consumption of 20.8-19.7 kWh/100 km.
-Range of 370-414 km.
-Leather multifunction sports steering wheel, Electric Sliding Glass Sunroof.
-Burmester surround Sound System.
-Heat and noise-insulating acoustic front side windows glass.
-Electrically adjustable seats with memory function and 4-way lumbar support.
-Active Parking Assist with 360-degree cameras.
-Anti-Theft protection package with preinstallation for collision detection.
-8 years battery cover, 5 years unlimited KM integrated warranty.
-EQC 400 MATIC starts at INR 104,06,640 Ex-Showroom.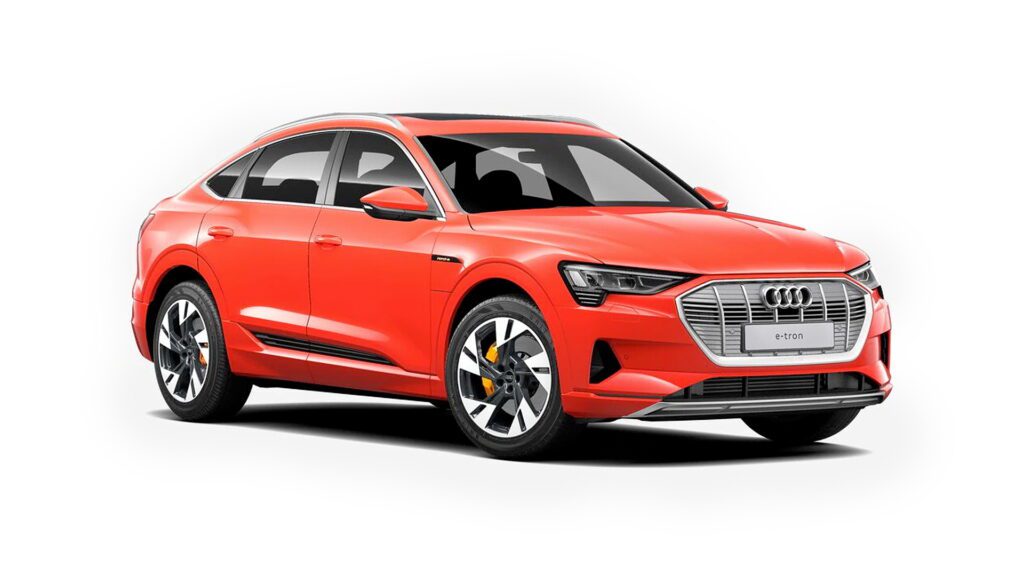 Audi e-Tron Sportback concept
Experience the inspiring, breath-taking, exhilarating driving, charged with electrifying designs, innovative technology, and the mobility of tomorrow.
Audi e-Tron Sportback accelerates from 0 to 100 Km/h in 4.5 seconds and produces up to 320 kW power (boosting up to 370 kW) and a range of 500 kilometers.
Audi e-Tron Sportback with its extremely sporty lines, expansive panels, tapering rear, illuminated rings, and virtual side mirrors looks powerful as well as elegant to launch in June 2021, in India.
Volvo XC90 Recharge
The 7-seater SUV is designed and engineered for powerful and sustainable driving. An electric motor and petrol engine work in harmony for the ultimate plug-in hybrid SUV for fewer tailpipe emissions, more tractions, and instant power to you.
Volvo XC90 Recharge comes equipped with intelligent driver-assist technology that detects and help avoid a collision with other vehicles, pedestrians, large animals- day or night with four high-definition cameras give you a 360-degree
bird's eye parking view, a cloud-based communication allows to receive and share road condition information in a real-time.
The car comes equipped with Driver assist with curve speed adaption tweaks the cruising speed automatically for greater comfort and accuracy in virtually any traffic condition.
Volvo XC90 Recharge comes in a luxury crafted gear shifter in genuine Swedish crystal, handmade exclusively for Volvo by the glass artisans at Orrefors. The car has a roomy, comfortable seating space with beautiful, durable, new tailored wool blend upholstery bringing a unique premium leather-free luxury for up to 7 occupants in journeys best shared.
-Volvo XC90 Recharge starts at INR 96,65,000 Ex-Showroom.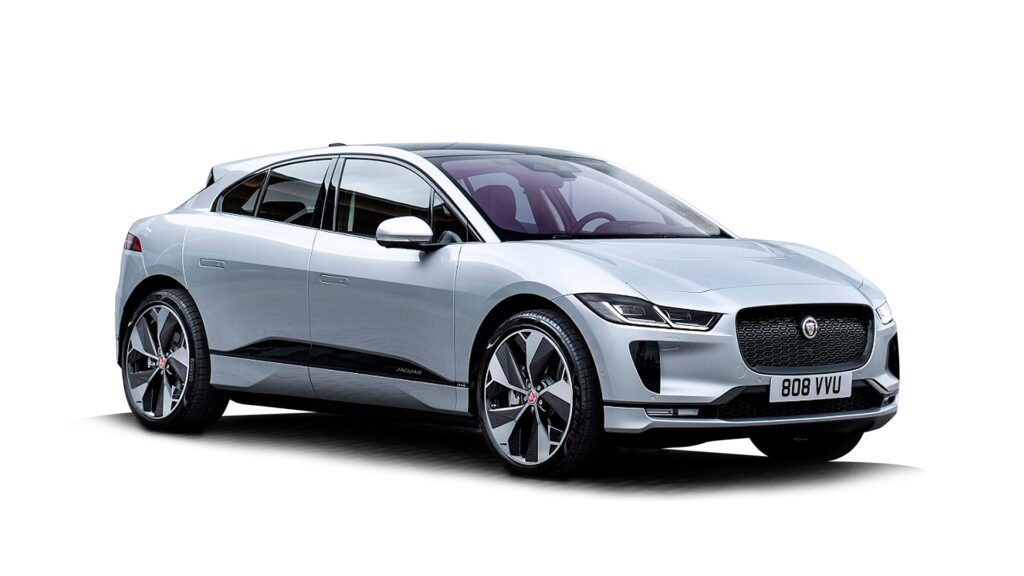 Jaguar I-Pace
I-PACE is the world's smartest five-seater sports car. The product of authentic Jaguar DNA matched with beautiful, future-facing premium details and British craftsmanship with instantaneous high-performance linear acceleration, no lag, and no gearshift interruptions with zero tailpipe emissions.
I-PACE's battery can be charged from a conventional socket, a wall box, at a public charging station.
-294 KW power, 90kWh battery with AWD Drive
-200 km/h maximum speed, 0-100 Km/h acceleration in 4.7 seconds
-470 Km range on a single full charge, a typical 50 kW charger can deliver up to 270 km of range per hour.
-Adaptive cruise control and speed limiter, driver condition monitor, Front and
Rear Parking Aid, 3D surround camera.
-Emergency Brake Assist, 6 airbags, power-operated child locks, Intrusion Sensor
-Meridian Sound System.
-configurable in S, SE, HSE models.
-I-PACE 90kWh battery is covered by a comprehensive 8 years or 160,000 Km warranty.
-I-PACE starts from INR 105,91,013 Ex-Showroom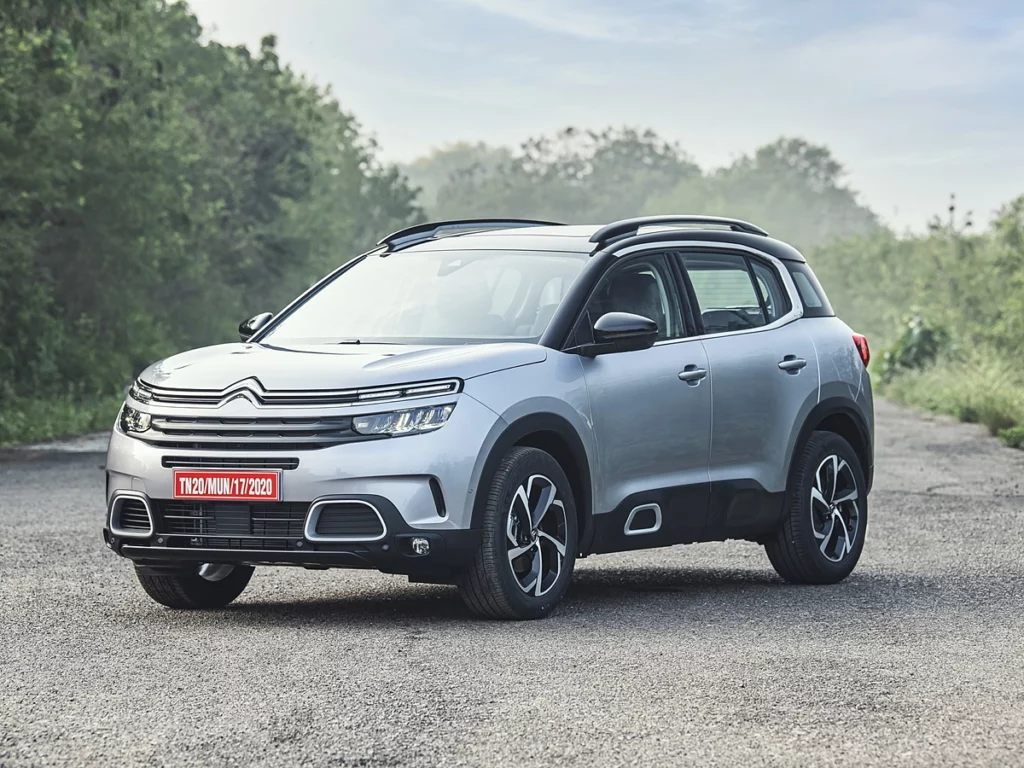 Citroen C5 Aircross SUV
Smooth Unique Vehicle from the century-old-legacy and futuristic technology at Citroen. With its French Engineering of More comfort, More Modularity, All SUV.
Citroen C5 Aircross SUV is the most comfortable and modular SUV in its category, offering a muscular profile, imposing and bold, elegantly contemporary in every detail. Some of its promising features and technical specifications are:
-4 body colors, 3 bi-tone roof options with stylish alloy wheels for individualistic personalizations.
-8-speed Automatic latest and most efficient 4 cylinders 1997 cc Diesel Engine
-177 PS of power and 400 Nm of torque for extremely comfortable journeys.
-Fuel efficiency of 18.6 Kmpl.
-Grip Control with Hill Descent Assist, Hill Start Assist
-Panoramic Glass Sunroof.
-Customizable digital displays, 31.24 TFT Digital Instrument Panel, 20.32 cm touchscreen infotainment system compatible with Android Auto and Apple CarPlay.
-580L boot which can be expanded up to 1630L boot volume with modular rear seats folded away.
-Vehicle warranty for 3 years or 100,000 Km (whichever is earlier) and 24×7 Roadside Assistance.
-Citroen C5 Aircross SUV Shine starts at INR 35,55,800 Ex-Showroom.