Impact Player Rule – IPL 2023
The Indian Premier League (IPL) has introduced the concept of the Impact Player, which is a new rule for the tournament. Here are the key rules for the Impact Player in the IPL: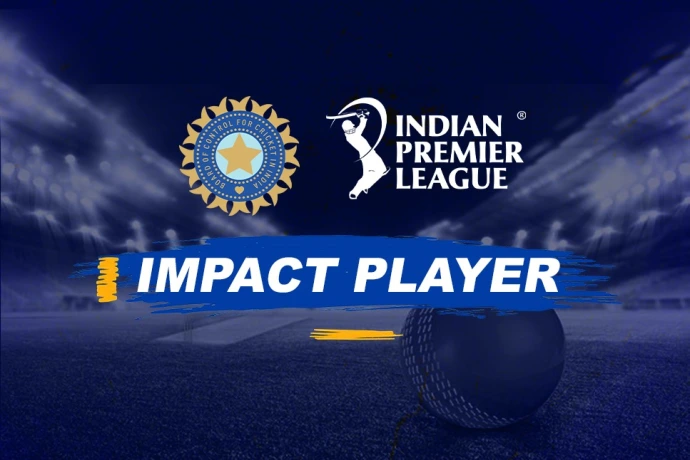 An Impact Player can only be an Indian player unless there are less than 4 overseas players in the playing XI.
Only an overseas player who is part of 4 substitutes named in the team sheet can be used as an Impact Player. If a team introduces an overseas player as an Impact Player in a match, a 5th overseas player cannot take the field under any circumstances.
During the toss, teams need to pick 4 substitutes along with the playing XI, and only one of them can be used as an Impact Player.
The captain will nominate the Impact Player.
The Impact Player can be introduced before the start of the innings, after the completion of an over, after the fall of a wicket, or after a batter retires anytime during the over.
A player who is replaced by an Impact Player ("Replaced Player") can no longer take part in the remaining of the match and is not permitted to return as a substitute fielder.
An Impact Player cannot act as a captain.
An Impact Player can come in place of a retired batter, who will be allowed to return later if needed.
Both teams are allowed to use one Impact Player per match, but it is not compulsory.
If a player gets injured while fielding mid-over, they cannot take part in the match if the team introduces an Impact Player to replace them.
In case of an injury to the Impact Player during the match, a substitute fielder is allowed to field in place of the injured player only if the umpires are satisfied.
The substitute shall not bowl or act as captain.
Penalty time for the batting and fielding teams will apply to the player off the field for the substitute as per the playing conditions.
These rules aim to bring more strategic elements to the game and provide more opportunities for Indian players to shine.