Natural Protein Shakes for Gym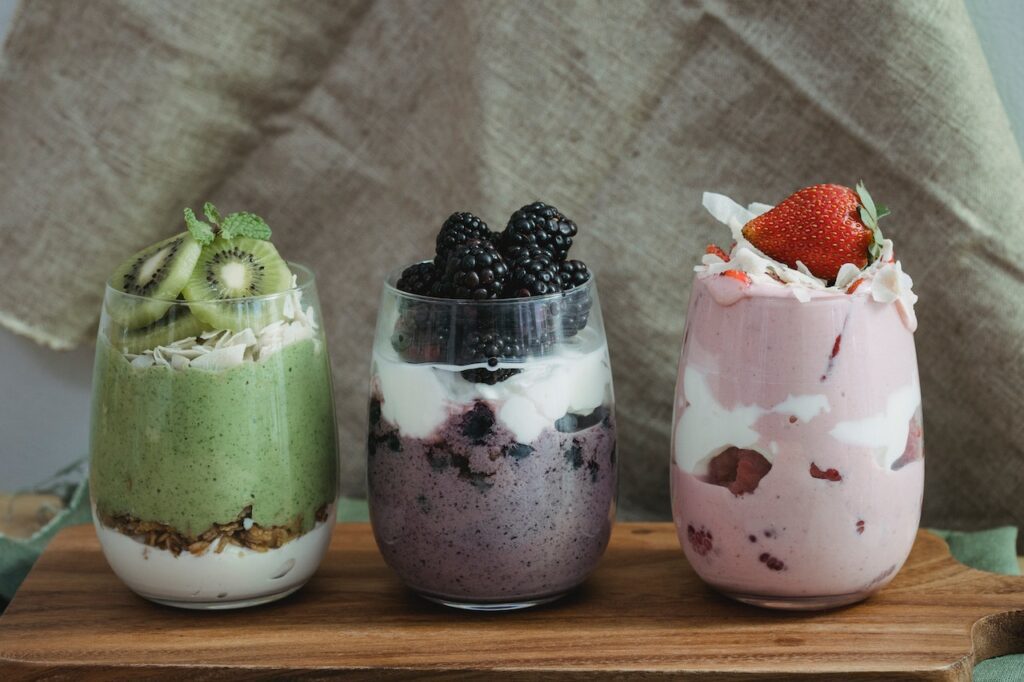 A protein shake is a type of beverage that is typically made by blending a protein source (such as whey or pea protein powder) with liquid (such as water, milk, or a plant-based milk) and other ingredients (such as fruit, vegetables, and/or sweeteners).
Protein shakes are often consumed as a convenient and portable source of protein, especially by athletes, bodybuilders, and people looking to increase their protein intake. They can also be used as a meal replacement or snack to help support weight loss and muscle gain. The ingredients and nutritional profile of a protein shake can vary widely depending on the specific recipe, but most will include some form of protein powder and liquid, and may also include additional ingredients such as fruit, vegetables, sweeteners, and/or other dietary supplements.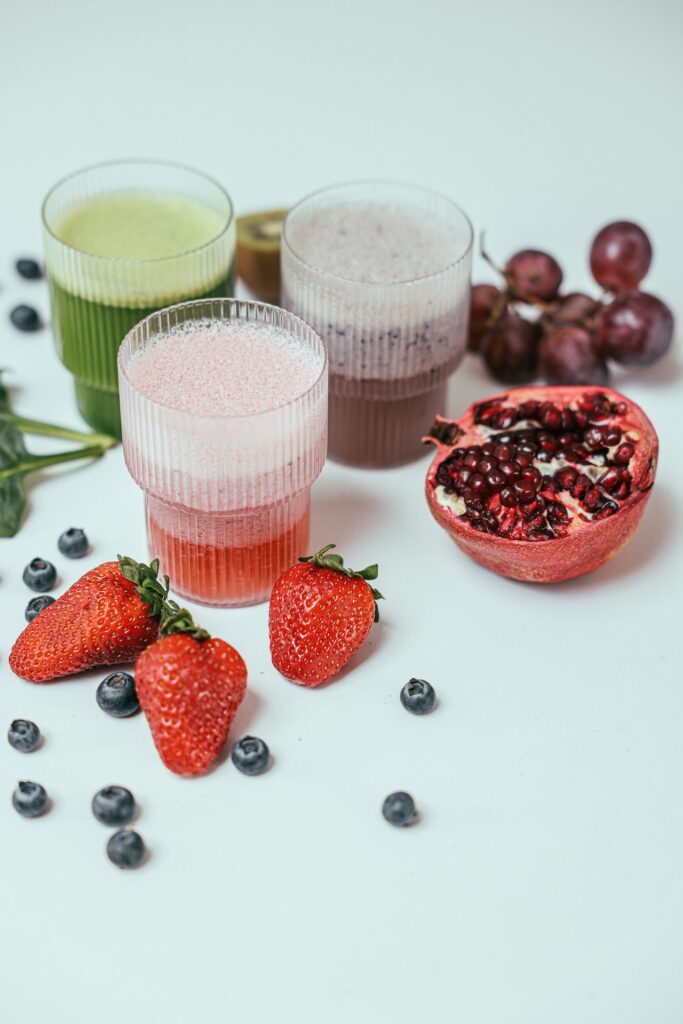 Some of the best homemade natural protein shakes –
Chocolate Peanut Butter Protein Shake:
1 scoop chocolate protein powder
1/4 cup rolled oats
1 tablespoon peanut butter
1 banana
1 cup unsweetened almond milk
Strawberry Banana Protein Shake:
1 scoop vanilla protein powder
1/2 cup frozen strawberries
1 banana
1 cup unsweetened almond milk
Blueberry Greek Yogurt Protein Shake:
1 scoop vanilla protein powder
1/2 cup frozen blueberries
1/2 cup Greek yogurt
1/2 cup unsweetened almond milk
Chocolate Coffee Protein Shake
1 scoop chocolate protein powder
1/2 cup cold coffee
1/2 banana
1 cup unsweetened almond milk
Matcha Green Tea Protein Shake
1 scoop vanilla protein powder
1 teaspoon matcha powder
1/2 banana
1 cup unsweetened almond milk