The most anticipated luxury hotels and resorts.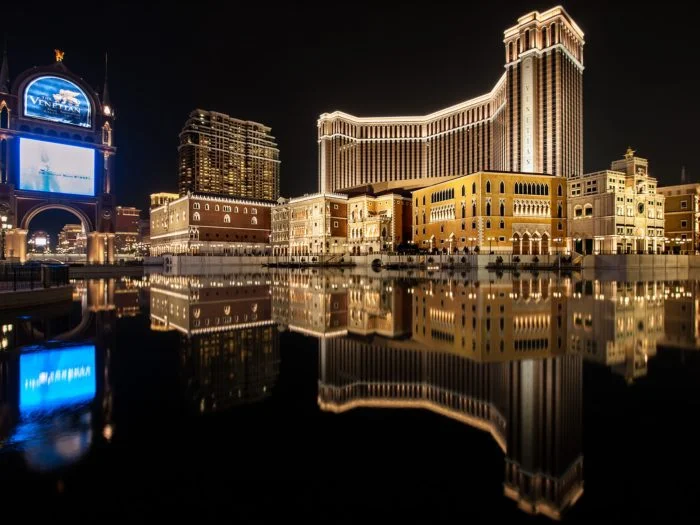 The SWG editors have compiled a list of the upcoming landmark resorts and luxury hotels across the continents for your travel . Each of the hotels is beautiful, grand, and super posh.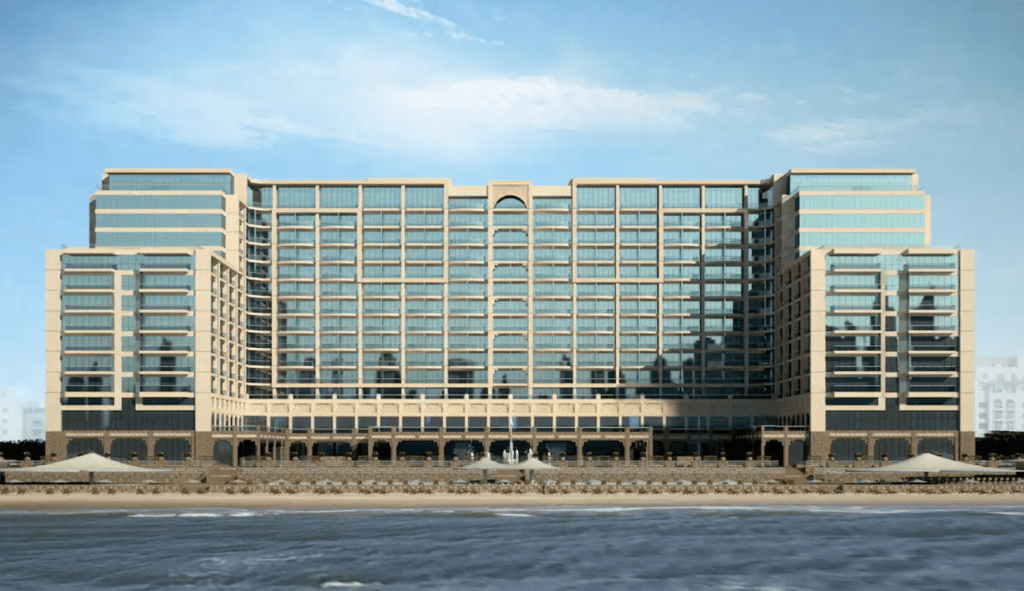 Hilton Dubai Palm Jumeriah
The new Hilton property is located in Palm West beach, right at the entrance of Palm Jumeirah-Dubai's recognizable tree-shaped island and within 20 minutes of the Burj Khalifa and the Dubai Mall, and 10 minutes away from Aquaventure Waterpark. It has a plethora of options for dining and drinks for the guests. The list includes Barfly by Buddha Bar, Claw BBQ, Factory by McGettigan's, Jones the Grocer, Mowsem, Socialbee, Zing, Trader Vic's Palm Jumeirah, Trader Vic's Beach Bar.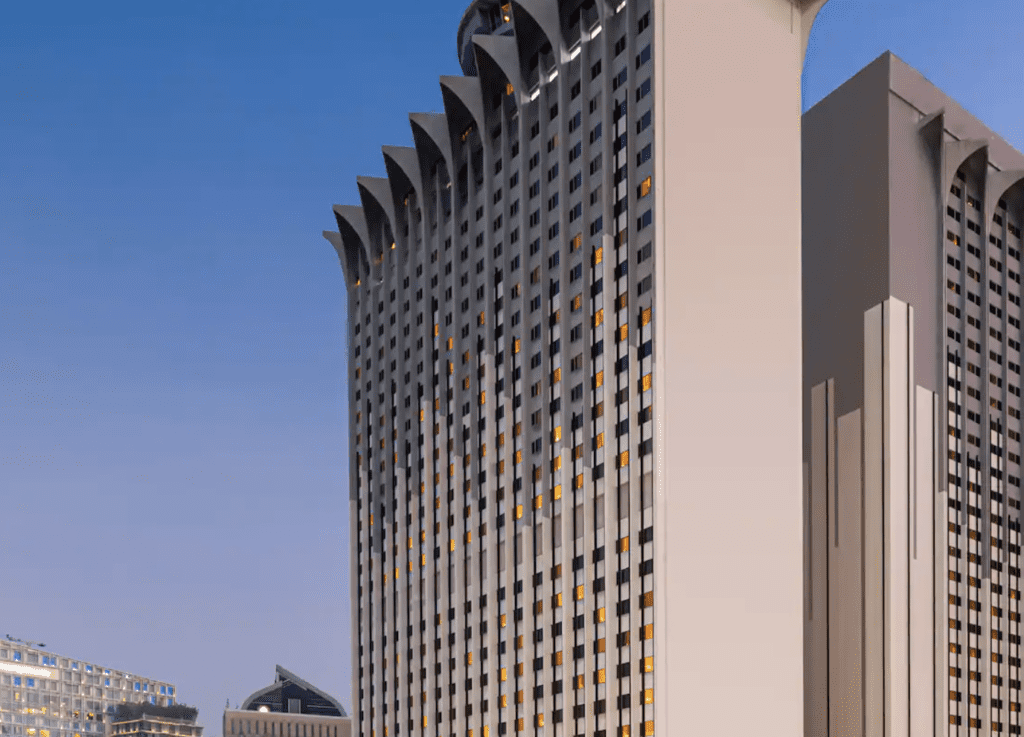 Hilton Singapore Orchard
The soon-to-be largest Hilton hotel in the Asia Pacific, set in the heart of the Orchard Road shopping and entertainment district. The hotel has more than 1000 rooms and 2440 square meters of event space. Changi Airport is 25 minutes away and well connected to Marina Bay and subway stations.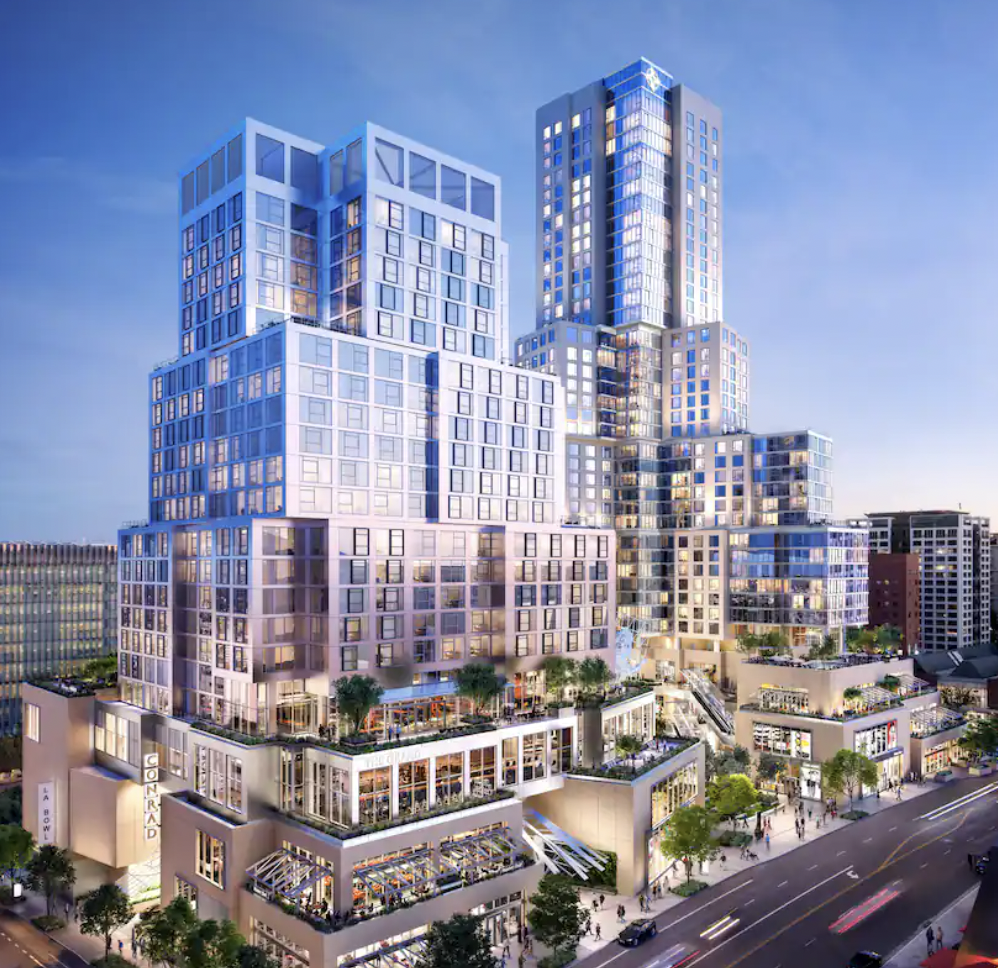 Conrad Los Angeles
The luxurious Conrad property is located within the Grand LA complex, the latest hot spot for shopping, dining, and entertainment. The hotel offers sweeping views of LA from the rooftop pool and the lap of luxury with the best of LA at your feet. It has four onsite dining options embracing California flavors and culture and offers 6800 sq. ft of indoor and outdoor event space.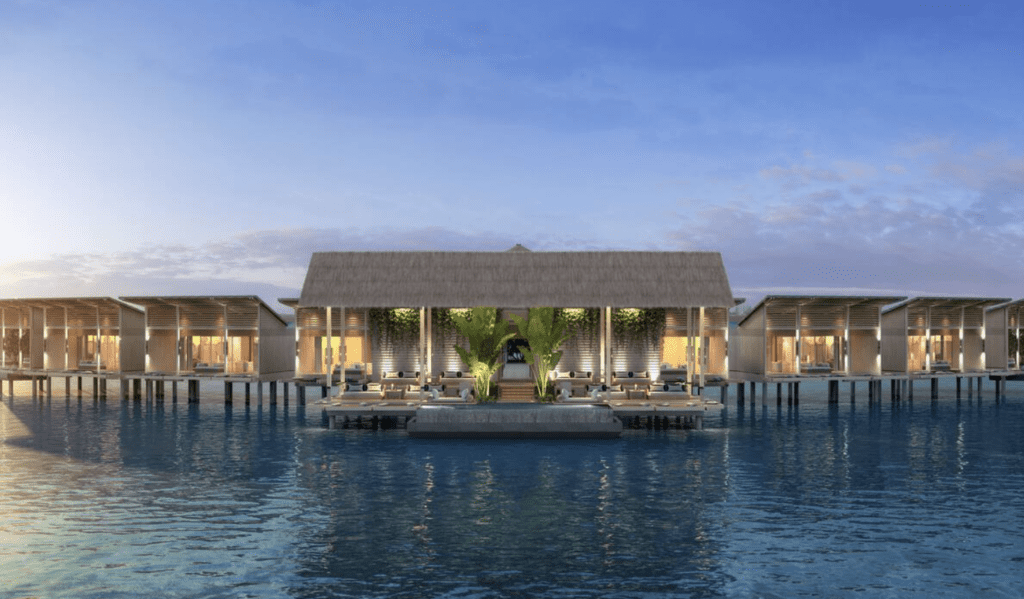 Hilton Maldives Amingiri Resort & Spa
Hilton Amingiri Resort & Spa offers a family-friendly Maldivian getaway surrounded by white sands and turquoise waters, beach and overwater villas with a private pool, and choices of unique offerings at six restaurants and lounges. The Hilton property is a 20-minute boat ride from Male airport.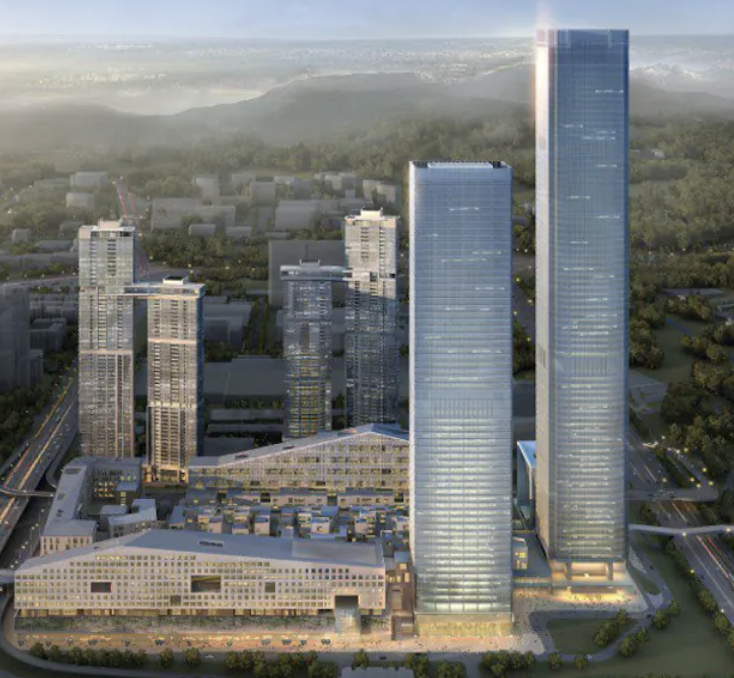 Mandarin Oriental Shenzhen
This luxurious hotel is located on the upper floors of the 79-story UpperHills building in the prime Futian business district. It is next to a luxury mall and surrounded by two of Shenzhen's most loved historic parks and has a total of eight restaurants and bars, including a Cantonese restaurant helmed by a famed Michelin-starred chef. The panoramic views from each of the 178 luxurious and spacious high-floor guest rooms and suites are the defining features of Mandarin Oriental, Shenzhen.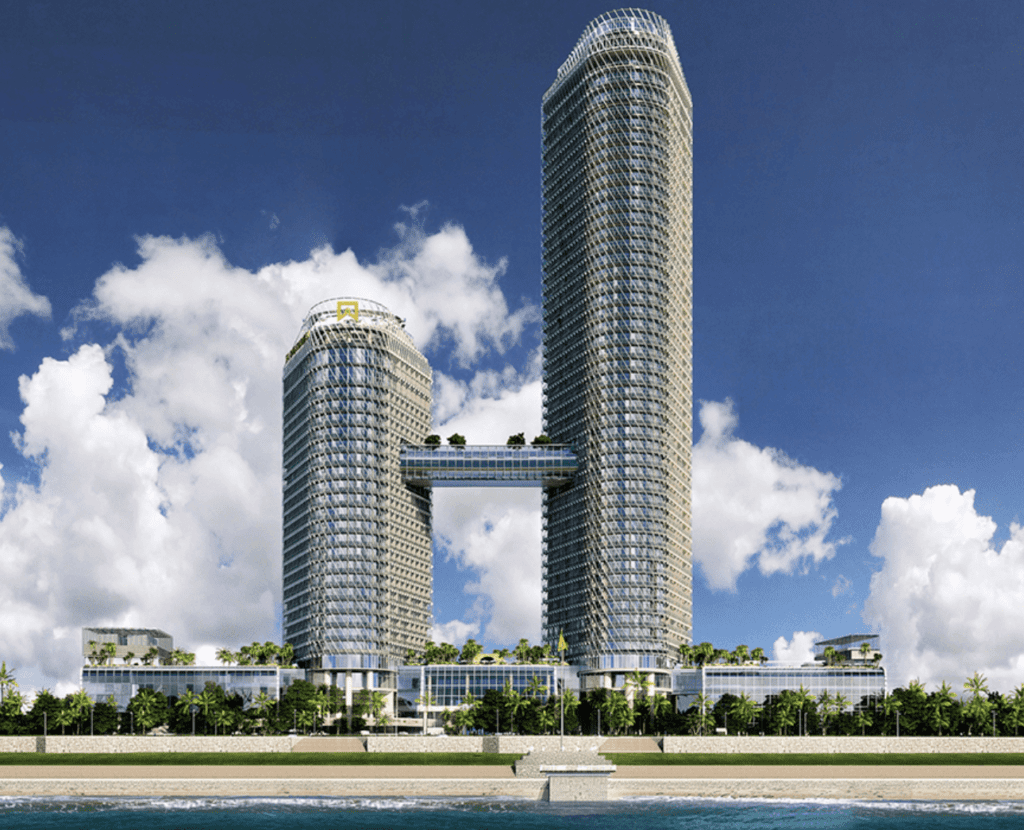 ITC Hotel Colombo
The upcoming ITC property is located in the very heart of Colombo, with panoramic views of the Indian Ocean and the Beira Lake. It will feature gracefully appointed guest rooms and suites, state-of-the-art business and conference facilities. The other amenities include 352 well-appointed rooms, suites and serviced apartments, 12 dining destinations, over 1400 square meters of pillarless banqueting space.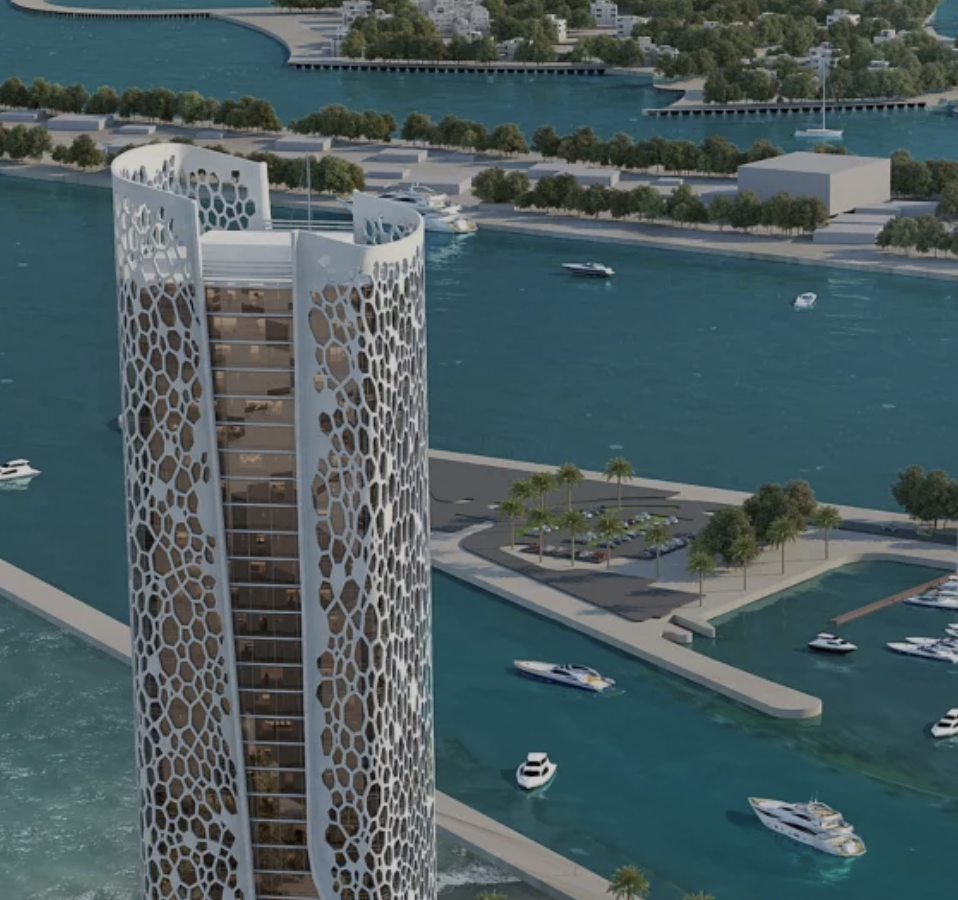 Rosewood Doha
The luxurious hotel is accommodated in two striking towers inspired by the coral reeds in the seas surrounding Qatar. Rosewood Doha will consist of 185 guestrooms and suites, with eight innovative outlets including a lobby lounge, coffee shop/deli, three specialty restaurants, cigar lounge, an entertainment lounge, and provides a 1500-square-meter ballroom for private events.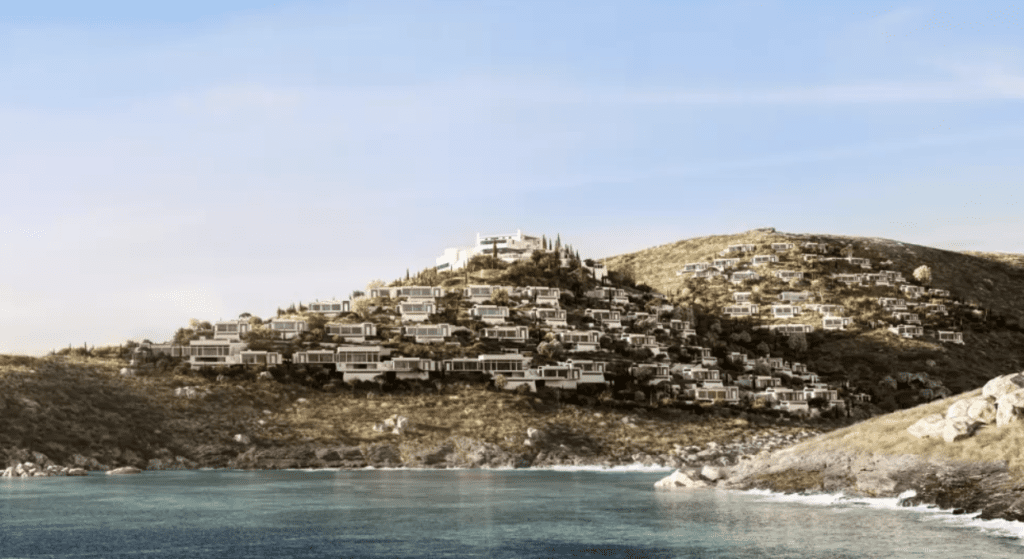 One&Only Kea Island
The new luxury resort in Greece is currently under development and situated in a stunning 65-hectare beachfront site on the west side of the enchanting Kea Island rugged in Aegean beauty, the closest Cycladic islands to Athens. Kea is a story-filled island of myths and marvels in the depth of the azure Aegean Sea. Kea is a haven of breathtaking natural beauty, a true hiker's paradise, unspoiled beaches, and hidden coves decorate and shoreline. One&Only Kea will be home to resort-style rooms, suites and villas, and an enviable collection of private homes.