"Tira Beauty: Your One-Stop Shop for Beauty Bliss"
Launched in April 2023 as an initiative by Reliance, Tira Beauty promises to be a game-changer in the beauty industry.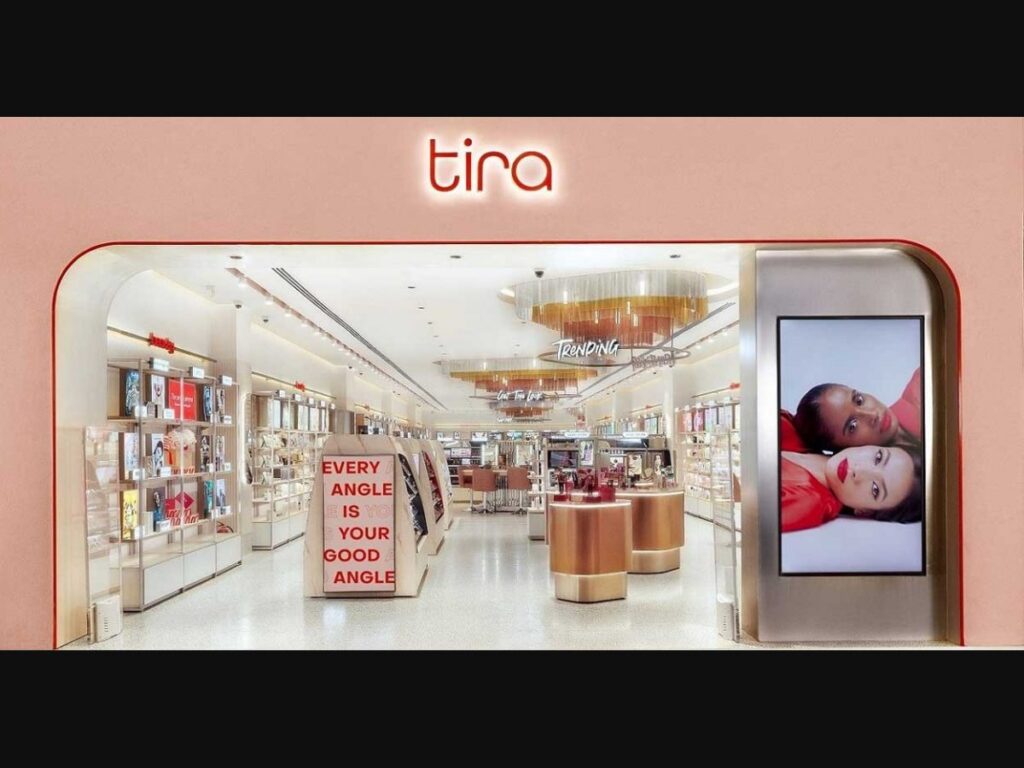 In a world where beauty and self-care have taken center stage, the need for a convenient, one-stop-shop for all our beauty needs has never been greater. Enter Tira Beauty, the online beauty product shopping app that promises to cater to every aspect of your beauty regimen, from makeup to hair to skincare to fragrances and more. Launched in April 2023 as an initiative by Reliance, Tira Beauty aims to revolutionize the way we shop for beauty products, offering a wide range of high-end perfumes and brands, wellness products, and gift sets, all at your fingertips.
The Beauty of Tira
Tira Beauty is not just another e-commerce platform; it's a beauty experience that understands your every mood and desire. Here's why Tira stands out in the world of online beauty shopping:
1 – Comprehensive Range: Tira Beauty boasts an extensive collection of beauty products that caters to everyone's needs. Whether you're a makeup enthusiast, skincare guru, haircare aficionado, or a fragrance lover, Tira has something special for you. From popular international brands to niche, high-end labels, Tira brings it all under one digital roof.
2 – Omnichannel Approach: Tira Beauty is not confined to the digital realm alone. They understand the importance of a tactile experience in the beauty world. With select physical stores in major cities, Tira offers a seamless omnichannel shopping experience, allowing customers to touch, feel, and try products before making a purchase. It's a bridge between the digital and physical, designed for your convenience.
3 – Wellness and Self-Care: Beauty isn't just skin deep, and Tira Beauty acknowledges that. They offer a range of wellness products to help you take care of your overall well-being. From vitamins and supplements to aromatherapy and relaxation essentials, Tira supports your journey to holistic self-care.
4 – Gift Sets for Every Occasion: Finding the perfect gift has never been easier with Tira. Their thoughtfully curated gift sets cater to various occasions, ensuring you can pamper your loved ones with a personalized touch. Whether it's a birthday, anniversary, or a simple token of appreciation, Tira has you covered.
5 – Amazing Offers: Tira Beauty understands that beauty shouldn't break the bank. That's why they regularly provide fantastic offers and discounts on a wide range of products. This ensures that you can indulge in your favorite beauty items without the guilt of overspending.
6 – High-End Perfumes and Brands: Perfume lovers, rejoice! Tira Beauty's fragrance section offers a selection of high-end perfumes and coveted fragrance brands. Whether you're into classic scents or the latest olfactory sensations, you'll find the perfect fragrance to complement your style.
7 – Reliance Initiative: Backed by Reliance, one of the largest and most trusted conglomerates in the world, Tira Beauty ensures a level of reliability and trustworthiness that few other beauty platforms can match. You can shop with confidence, knowing you're getting the best products and customer service.
Conclusion
Tira Beauty is more than just an online beauty shopping app; it's a celebration of beauty in all its forms. From makeup to haircare, skincare to fragrances, wellness products to gift sets, Tira offers a world of possibilities for every beauty enthusiast.
Launched in April 2023 as an initiative by Reliance, Tira Beauty promises to be a game-changer in the beauty industry. Their commitment to providing a holistic beauty experience through an omnichannel approach, coupled with amazing offers and a diverse range of products, sets them apart as a trailblazer in the world of online beauty retail.
So, whether you're looking to revamp your skincare routine, experiment with makeup, find the perfect fragrance, or simply pamper yourself with wellness products, Tira Beauty is the ultimate destination to explore and elevate your beauty journey. With Tira, it's not just about looking beautiful; it's about feeling beautiful, every day, for every mood, and every you.