Ultimate Men's Spa and Wellness Guide in Dubai
In Dubai, the pursuit of personal well-being is elevated to an art form.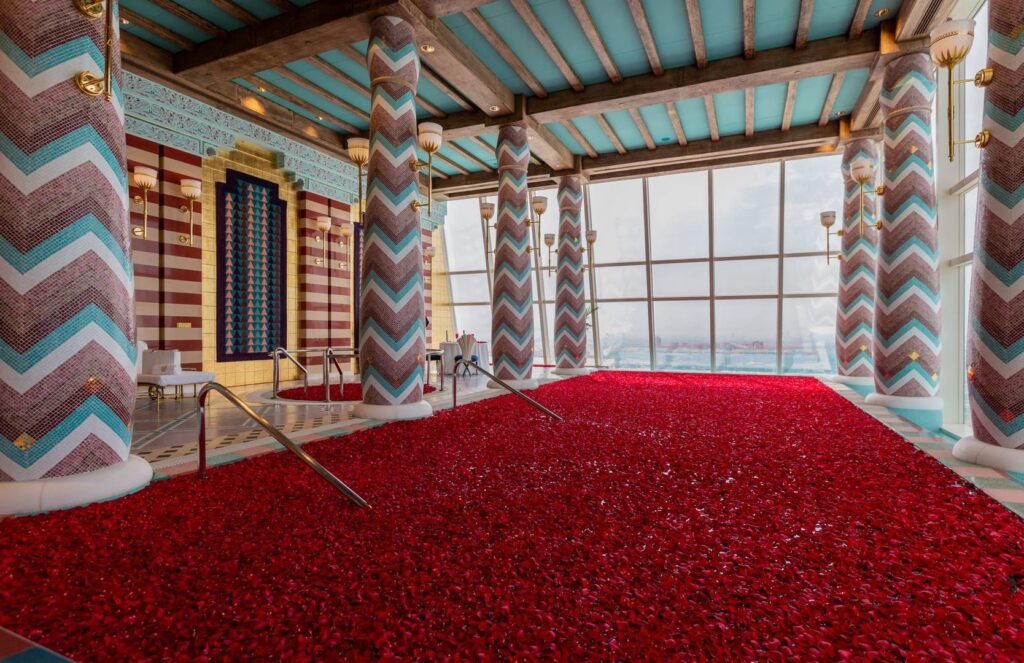 Dubai, often referred to as the "City of Gold," is renowned for its opulence, grandeur, and extravagance. While the city is celebrated for its towering skyscrapers, luxury shopping malls, and world-class dining, it also boasts a thriving men's spa and wellness scene that caters to those seeking to look and feel their absolute best. From traditional barbershops with a modern twist to spectacular men's spas and holistic wellness experiences, Dubai offers a wide range of options to rejuvenate your mind, body, and soul.
Cool Shaves and Cuts
Akin Barber & Shop: With branches on Sheikh Zayed Road and at the 25hours Hotel One Central, Akin Barber & Shop is more than just a place for grooming; it's a community hub with a skater-style aesthetic. Offering shaves, trims, and cuts, Akin Barber & Shop provides a unique father-son experience, fostering bonding time while you get pampered.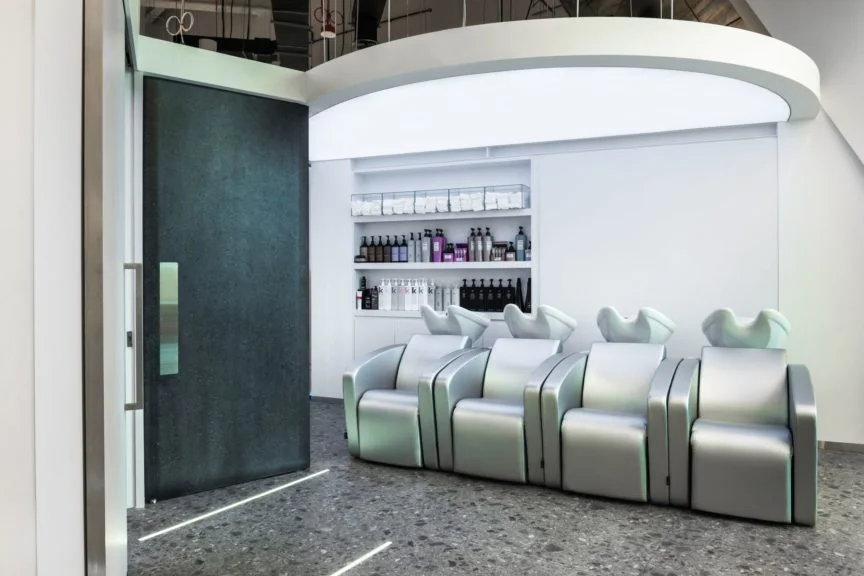 BO Barbershop: Located in Business Bay, BO Barbershop combines grooming expertise with a relaxed atmosphere. Enjoy a cup of Nightjar coffee while skilled barbers take care of you. Ask for Oliver Zaitoun, the master of the hot towel shave, and bask in the premium Davines products and cozy interiors.
Beats & Cuts: Situated in Jumeirah's trendy BOXPARK, Beats & Cuts offers a hip-hop-infused grooming experience that includes cuts, shaves, and hair treatments, making you feel like a Hollywood star.
Y12: In the heart of DIFC at ICD Brookfield Place, Y12 offers hairstyling services in an ultra-swanky space with private rooms adorned in emerald and deep blue marble. The all-star team ensures you leave the salon looking and feeling your best.
CHALK: If you find yourself in Alserkal Avenue, don't miss a visit to CHALK for a hair transformation and nail pampering session in minimalist surroundings.
Spectacular Men's Spas
Qua Spa at Caesars Palace: Located on Bluewaters Island, Qua Spa at Caesars Palace introduces innovative treatments like infra-red ray cleansing, which not only helps burn calories but also detoxifies the body. Indulge in the Tranquil Forest Therapy for a holistic experience, followed by access to the pool and beach.
Talise Spa at Burj Al Arab: Perched on the 18th floor of the iconic Burj Al Arab, Talise Spa offers breathtaking views of Dubai's skyline. After a refreshing swim in the pool, enjoy a La Prairie facial or deep tissue massage for the ultimate relaxation.
The Spa at One&Only Royal Mirage: Experience the essence of Arabesque wellness with a Royal Hammam ritual at The Spa at One&Only Royal Mirage. This atmospheric oasis also features an on-site salon and Pedi:Mani:Cure Studio for a complete makeover.
One-Stop-Shops for Grooming
1847 Executive Grooming for Men: With several branches, including one at Dubai Mall, 1847 Executive Grooming for Men offers a wide array of grooming services to make you feel like a whole new person.
Chaps & Co.: With five locations across the city, Chaps & Co. is a hipster favorite offering everything from facials and waxing to massages and grooming services in a chic and upmarket atmosphere.
Jazz Lounge Spa and Fisio: Jazz Lounge Spa, located in Al Barsha and Palm Jumeirah, offers relaxation and rejuvenation with treatments for hair, body, and more. Its sister brand, Fisio, caters to specialized care with physiotherapy services.
Discover Holistic Alternatives
RESYNC: Located in DIFC, RESYNC offers Red Light Therapy (RLT) sessions that provide skin benefits and relaxation. They also offer full-body cryotherapy, Valmont facials, and micro-vibration treatments.
Excellency Centers and Endorphin Method: Explore the benefits of ice baths and Wim Hoff's Method at Excellency Centers in Downtown Dubai or join Benoit Demeulemeester's Endorphin Method for regular sessions. FIVE Palm Jumeirah's ReFIVE Spa offers a five-star setting for specialized sessions.
Rayya Wellness: With 14 branches across Dubai, Rayya Wellness offers bespoke wellness programs and treatments that range from detoxifying diets to singing bowl meditation and indulgent massages. They even offer the unique experience of walking on hot coals.
The Ritz-Carlton DIFC Spa and SEVA Experience: Both these establishments emphasize holistic healing with offerings like guided meditation, Reiki energy sessions, Tibetan sound healing, and more to promote harmony and well-being inside and out.
In Dubai, the pursuit of personal well-being is elevated to an art form. Whether you're looking for a classic grooming experience, a lavish spa day, or cutting-edge holistic treatments, Dubai's diverse and luxurious wellness offerings have something to cater to every man's needs. So, indulge yourself and discover the ultimate in men's spa and wellness experiences in this glittering desert oasis.