"Dubai's Latest Delights: Explore These New Attractions!"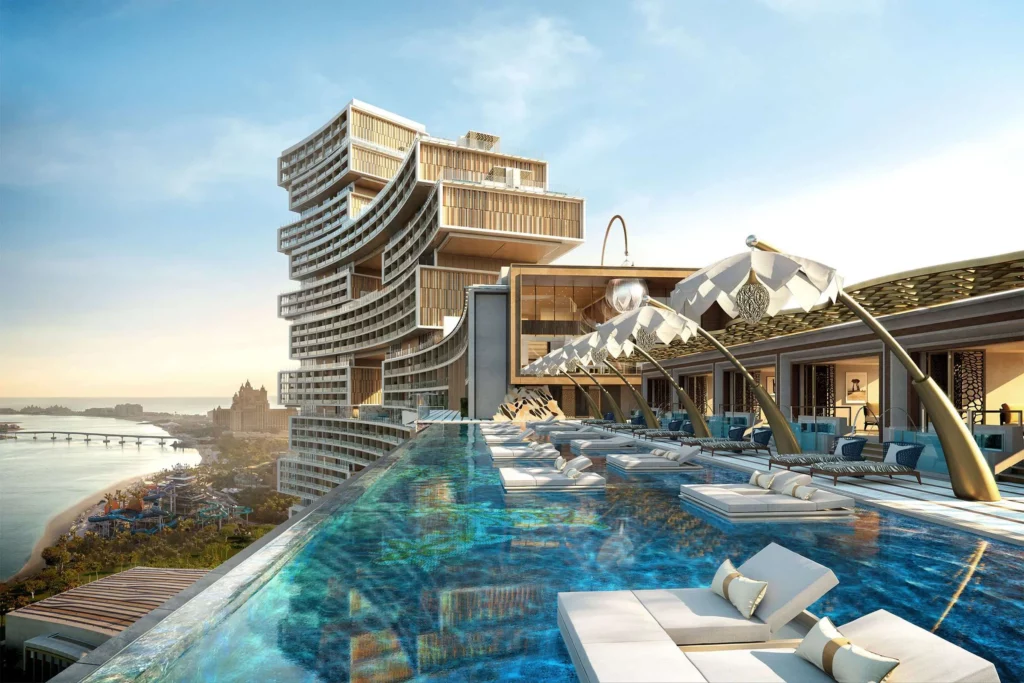 GLITCH is a fun place inside Al Ghurair Centre where you can enjoy more than 30 indoor games suitable for all ages. You can try an exciting ninja warrior-style course, slide down a tall 10-meter slide, or challenge yourself on the climbing walls. They also have activities for families, like bowling, and a unique roller glider experience called SkySurf. It's a cool way to glide around the venue as if you're floating. Everyone can find something enjoyable to do at GLITCH!
Location : Level 2, Al Ghurair Centre – Deira – Dubai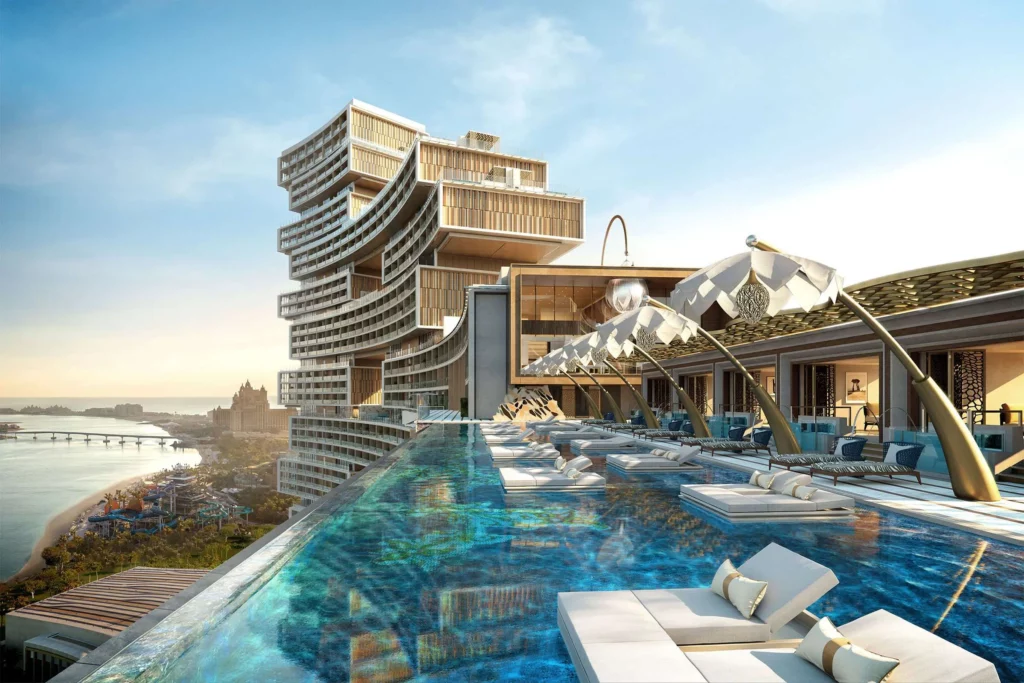 Cloud 22 at Atlantis The Royal is a very special place. It's on the rooftop and only for hotel guests. You can relax by the pool and enjoy amazing views of the Arabian Gulf and Palm Jumeirah. You can sit in comfy cabanas or cool submerged sunbeds in the big infinity pool. And while you soak up the sun, you can also enjoy yummy French-Mediterranean food. It's a unique and exclusive experience you won't forget!
Location : The Atlantis Royal Hotel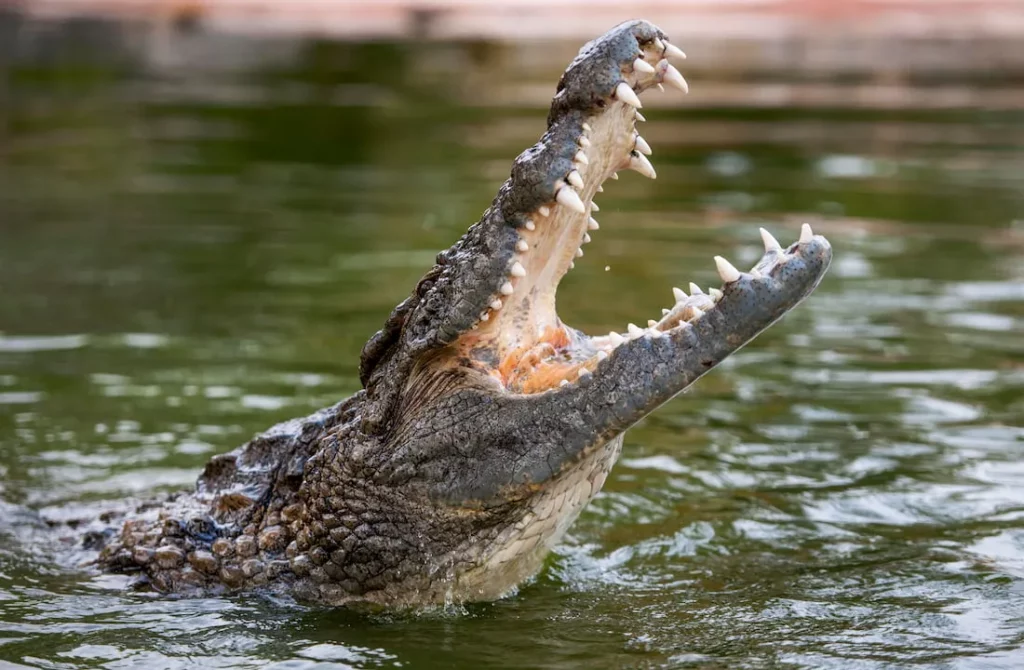 Dubai Crocodile Park is right next to Mushrif Park, which is all about nature. The crocodile park is pretty big, around 20,000 square meters. It's home to over 250 Nile crocodiles. Families can visit and see these interesting animals living happily in three big basins with controlled temperatures. There are calm waterfalls and sandy spots for them. You can even get close to them at feeding spots. And if you're curious, there's a museum there that tells you lots of facts about crocodiles.
Location : Mushrif Park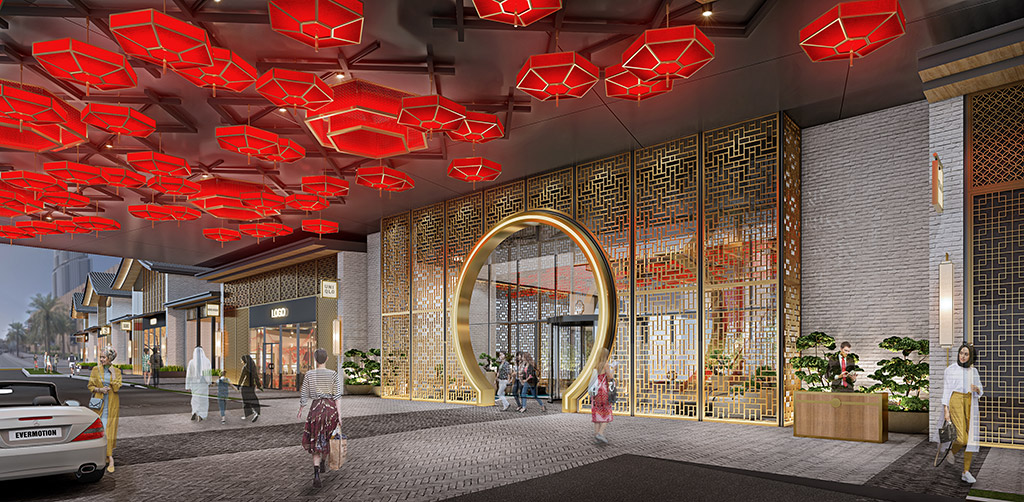 Dubai Mall, which is already a huge shopping and fun place, got even bigger by adding its own Chinatown. This new addition takes up a big part of the first floor and brings more cool shopping, eating, and wellness options for people who visit. When you go inside, it feels like you're in a different part of the world. There are special decorations like red lanterns, bright neon lights, a big panda sculpture, and even traditional roofs on the outdoor shops. One famous food stall from Singapore called Hawker Chan is there too. Even though Chinatown isn't fully open yet, some restaurants and stores are ready, and more will open soon.
Location : Dubai Mall
AYA is a great place for people who love Instagram and want cool pictures for their social media. But it's not just about photos – it's in WAFI City Mall and has a lot more to offer. When you walk in, you'll see lots of modern technology like fancy lights and graphics. The place is really big, around 40,000 square feet, and it's divided into 12 different parts. Each part has its own story to tell, making it a fun place for families to enjoy.
Location : WAFI City Mall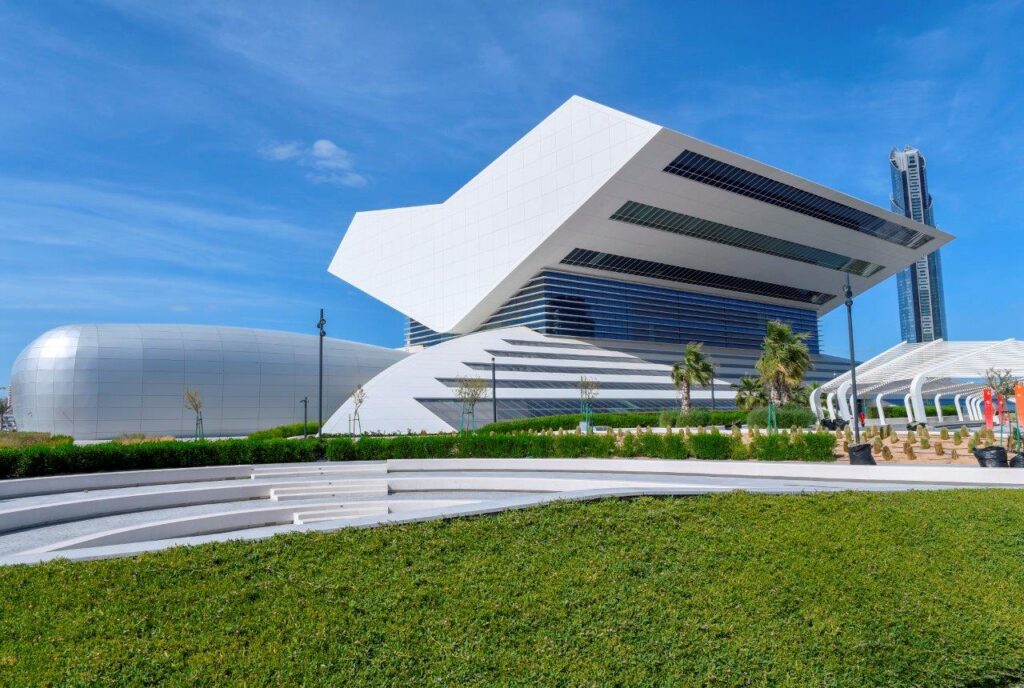 Mohammed Bin Rashid Library
The Mohammed Bin Rashid Library is built near the old Dubai Creek and looks like a special Islamic book holder. It's now open and people really like it. It's a big library and an important landmark in the city. It holds lots of valuable books and has over a million titles in different languages. There are also exhibition rooms, a cafe, and a bookstore there. It's a great place to spend a long time because it's so inspiring.
If you like being high up, you should check out Sky Views Dubai. It's way up at 219.5 meters above the ground. When you go there, you'll see amazing views of the city and Downtown Dubai from high above. It's on top of the Address Sky View hotel and has three cool things you can do to see the sights – the Observatory, Glass Slide, and the exciting Edge Walk.