"Unveiling Dubai's Desert Treasures: Explore the Finest Getaways Beyond the Dunes"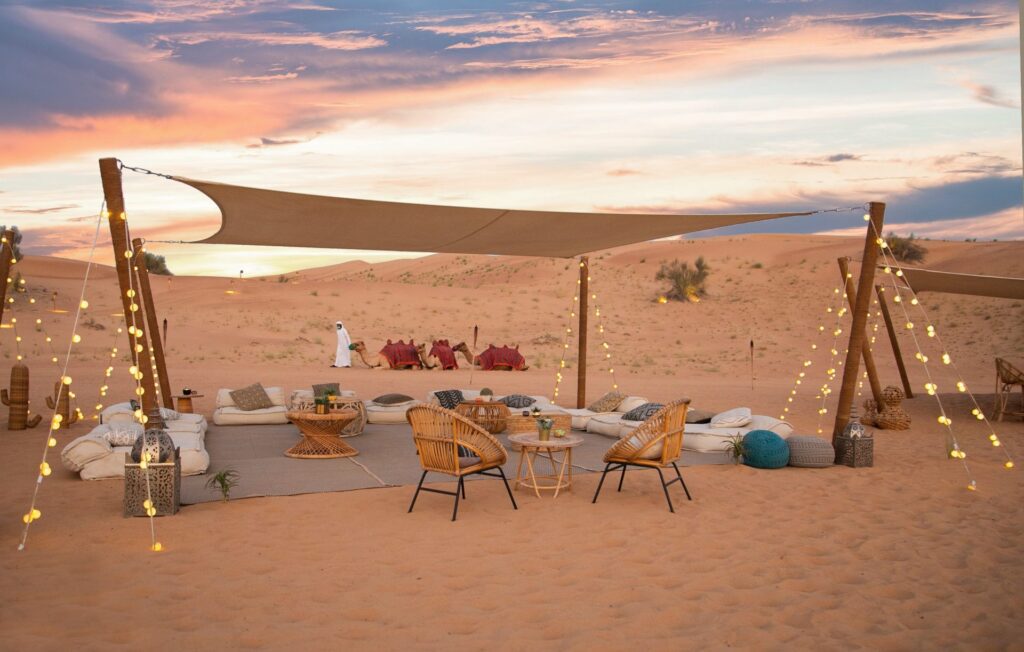 Al Maha, a Luxury Collection Desert Resort & Spa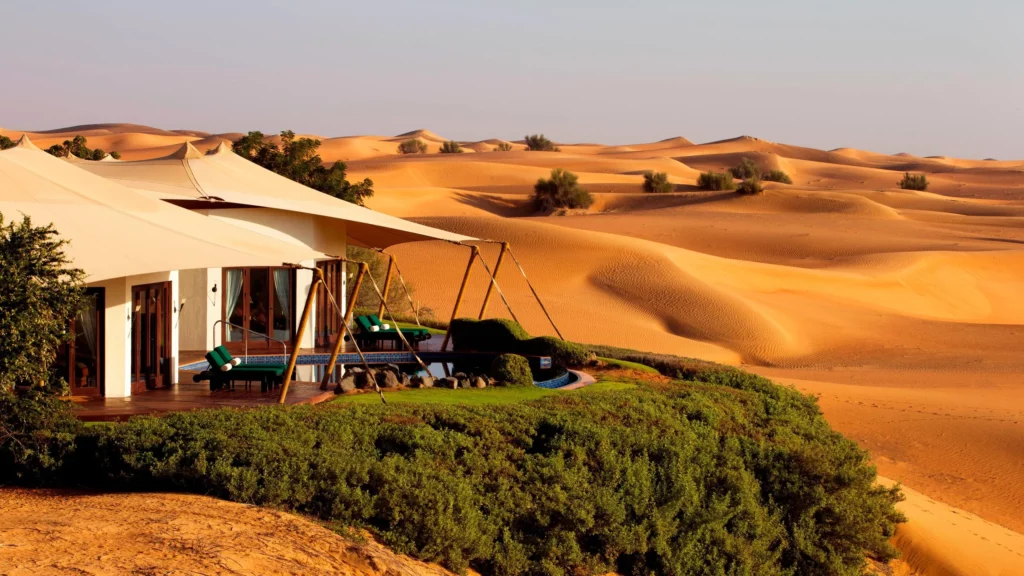 In the Dubai Desert Conservation Reserve lies a special place called Al Maha, a Luxury Collection Desert Resort and Spa. It offers a unique experience. When you stay there, you get all your meals and a fancy tent with a private pool. You also get to do two fun activities for free, like riding a camel, horse, or going on a desert safari. The main idea is to create more time for making memories. If you can leave your fancy room, you can go to the spa for special treatments or the lounge with great food and views.
Nara Desert Escapes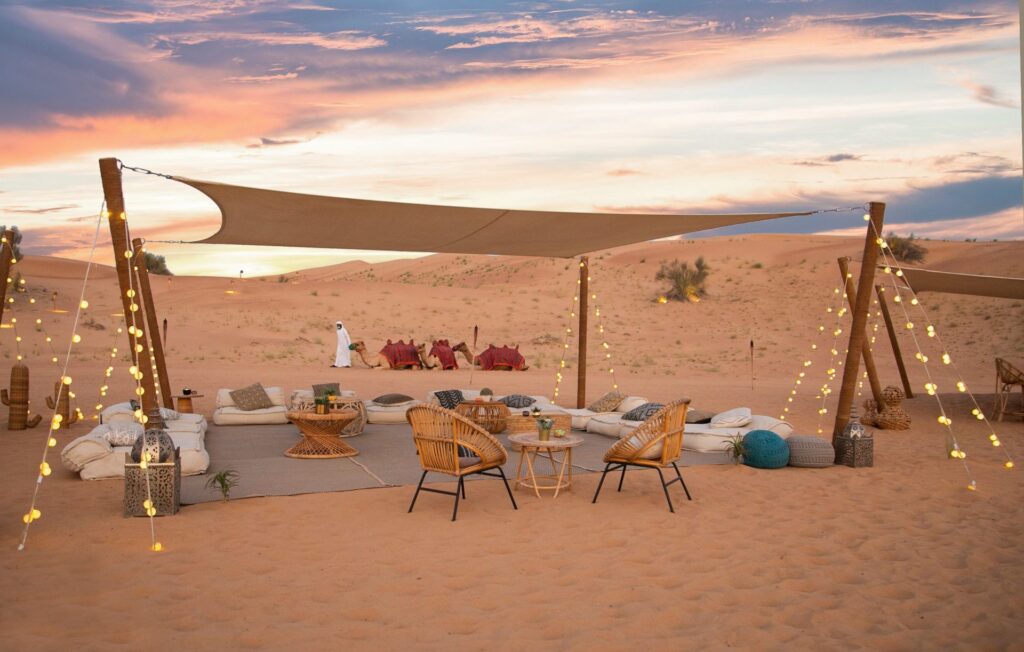 Nara Desert Escapes offers a unique desert dining and camping experience. They have two options: Sonara Camp and The Nest. These are great for couples and families. You can enjoy fire shows, delicious food, and even adventure activities like sandboarding. Nara is in the Dubai Desert Conservation Reserve, so you'll see Arabian oryx and gazelles around, making you feel close to nature.
Bab Al Shams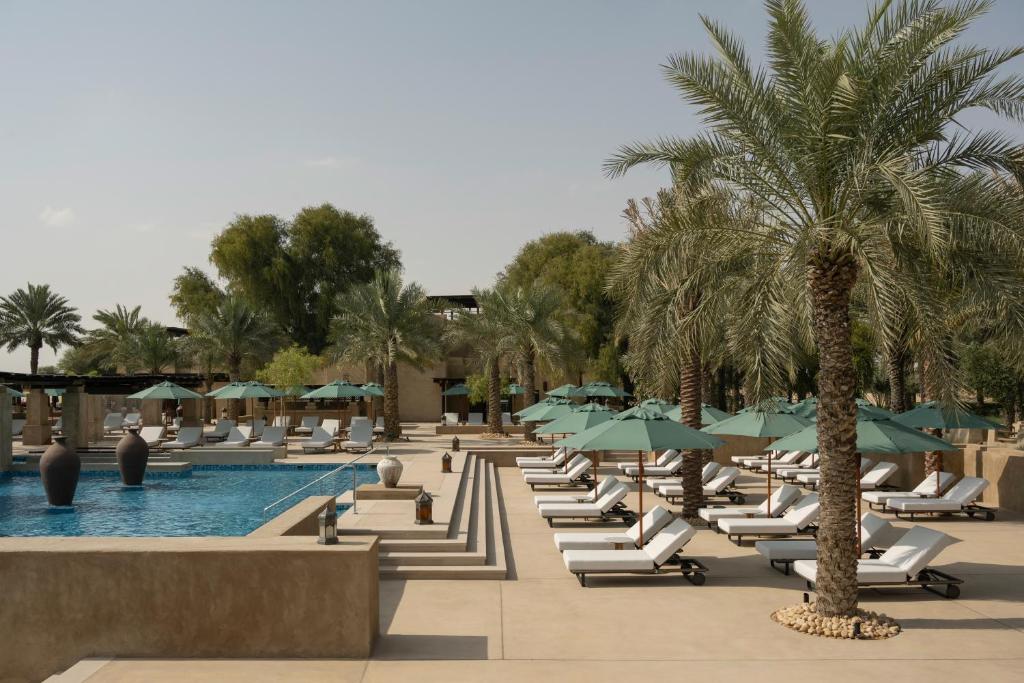 Located in the Al Qudra desert, Bab Al Shams is a famous resort in Dubai. It's a five-star getaway with lots of activities like camel rides and desert tennis. They also have pools for relaxation. A special feature is the spa, where you can get massages while looking at the desert from a private cabana.
Starlight Camp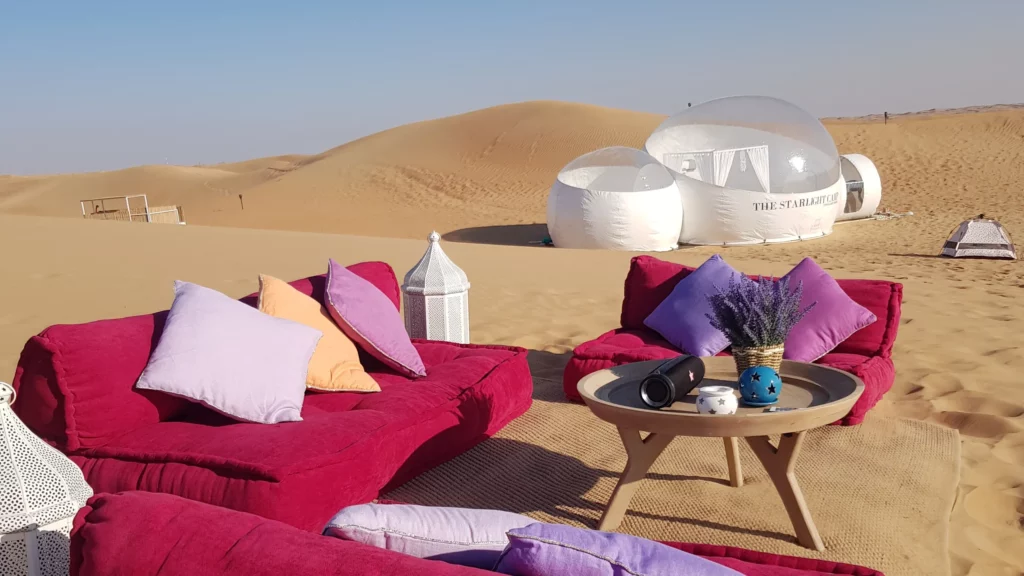 Starlight is a temporary desert camp that has been making visitors happy since 2019. It offers a simple and peaceful place to stay. The camp is only for guests, and they tell you the exact location just before you arrive. It has a comfortable bonfire lounge, a place to eat, and everything you need, including things for a barbecue. You can have a calm and relaxing time here with your friends, family, and even pets. If you want to stay during the winter, make your reservation now.
Meliá Desert Palm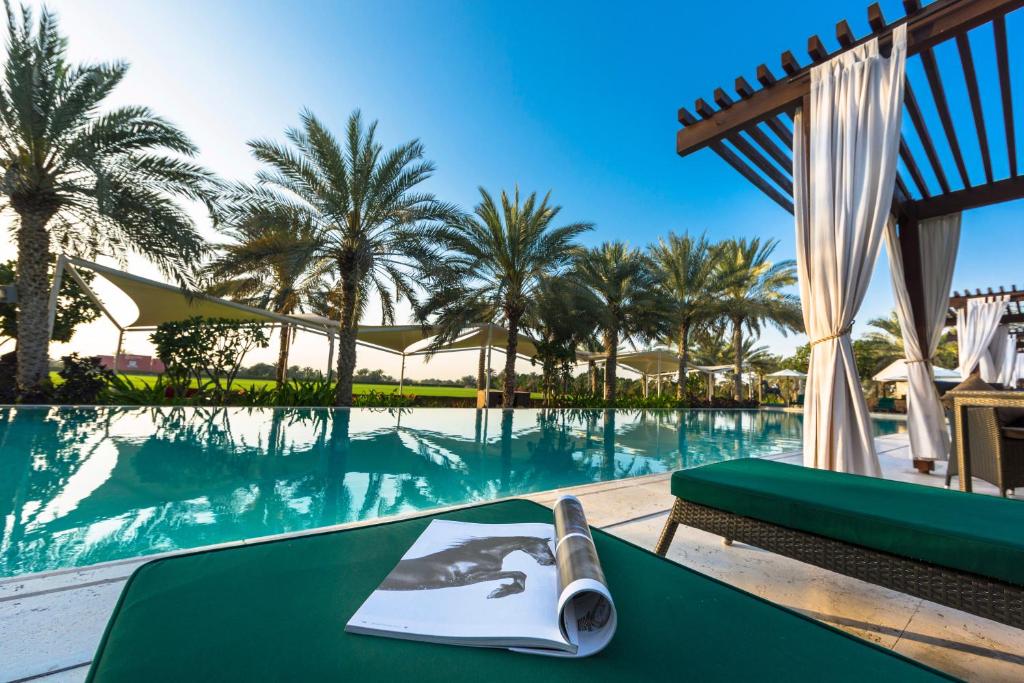 Meliá Desert Palm Dubai is a luxurious oasis in the desert. This fancy hotel turned the sandy land into a green polo estate that covers 160 acres. You can enjoy things like fancy spa treatments, special dining, and even horse-related stuff. We suggest reserving the one-bedroom villa, which comes with a private pool, nice views, and your own outdoor space. It's a wonderful example of subtle and top-notch luxury.