Sublimotion Dubai – A spectacular Culinary experience
Sublimotion most expensive Restaurant in Dubai. Offering 12 diners round one table with an ultimate dining experience through technological and culinary art.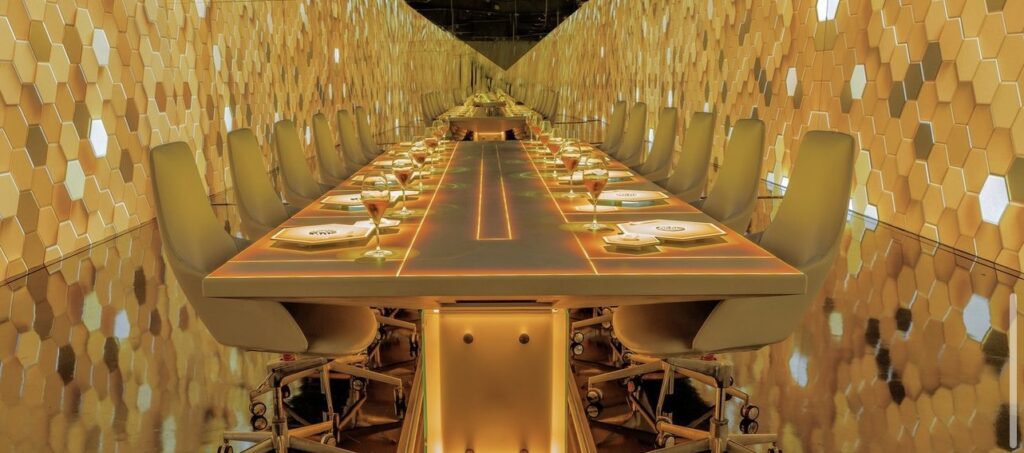 For 5000 AED /2000 USD per person , a spectacular culinary experience. It seats 12 guests for an exclusive 2 hours once in a lifetime experience.
The show offers 360 degree screens with amazing imagery projected onto every surface from the walls to the table.
Founder – Paco Ronerco has combined his passion for art and technology together with food. He is a leading representative of spanish culinary both locally and internationally.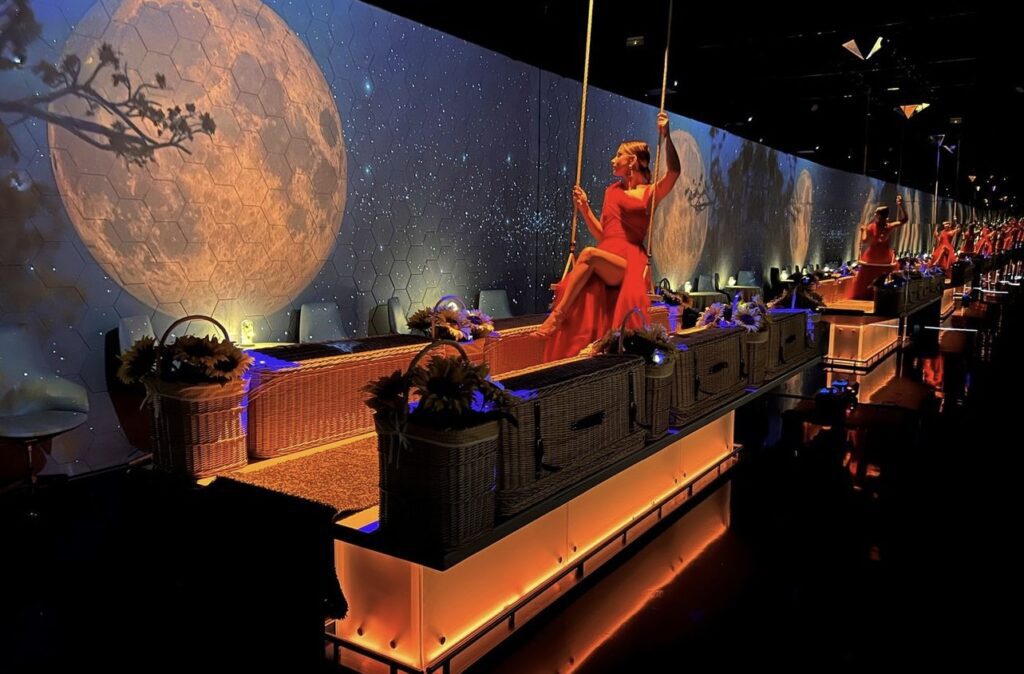 Cuisine & Menu
There are usually around 10 courses for diners to experience with amazing ceremonies , performances etc. Each cuisine is well curated and is described as international.
Technology
There are more than 25 people involved with sublimotion performance , along with team that consists of designers , engineers , composers , illusionists and actors etc. Sublimotion enhances the pleasure of Knowledge with gastronomy and emotions.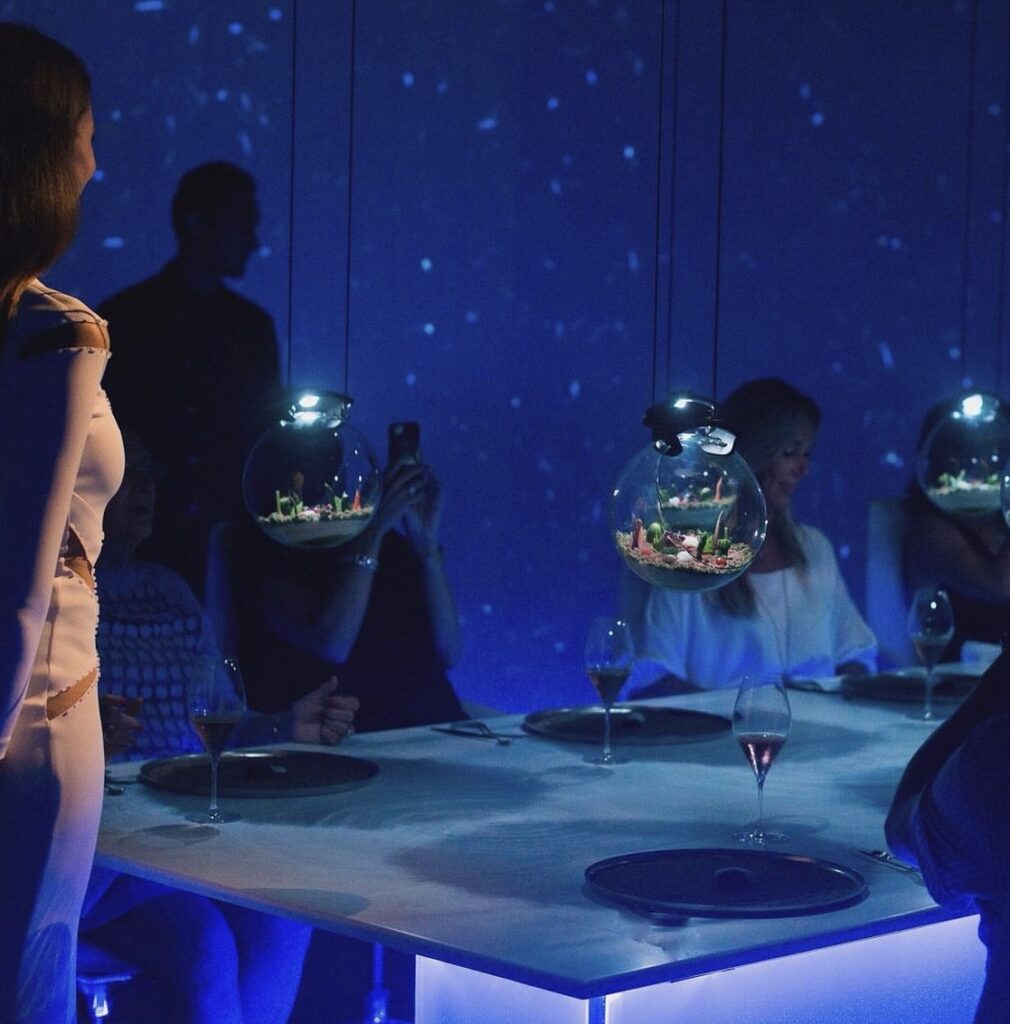 Dress Code
Smart Elegant Attire . Avoid beach and sports wear.
First Seating – 6:30 PM
Second Seating – 9:30 PM
Location – Mandarin Oriental Jumeria Dubai
Email – Sublimotiondubai@mohg.com
Phone – +971566031270