Gaur Gopal Das: The Logical Monk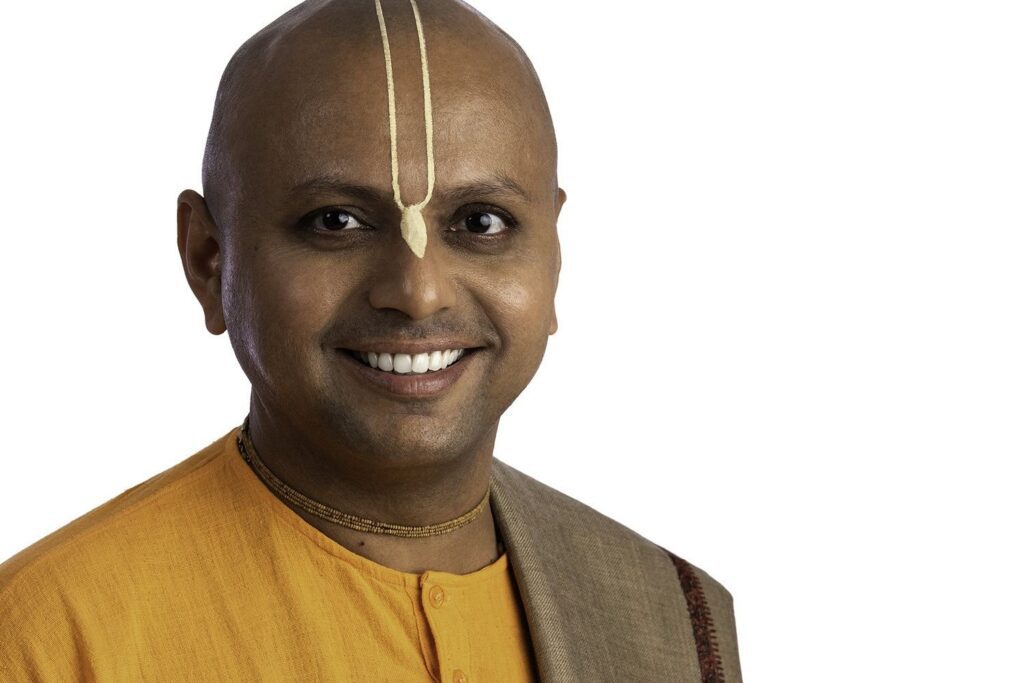 Former Hewlett Packard engineer, Gaur Gopal Das is a motivational keynoter and Indian Lifestyle Coach. He is also a member of the International Society for Krishna Consciousness.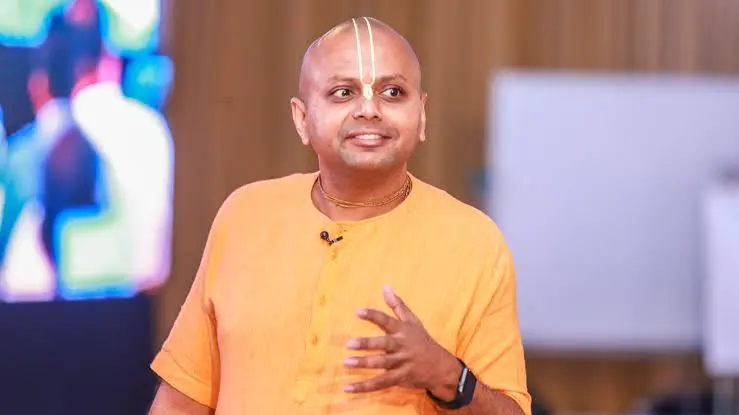 A Peep into his Personal Life
Das was born in 1973 in Maharashtra and passed his school years from St. Jude High School, Pune. He completed his college from College of Engineering, Pune in Electrical Engineering. Post this, he joined Hewlett Packard only to leave for ISKCON within a year. The materialistic world did not satiate his soul so he set out on a journey, leaving behind the luxuries of materialism, to search for serenity and chose spirituality. Das lost his father in 2009 to Parkinson's disease. In one of his videos, he had confessed that he wasn't in talking terms with his father for over two years due to discrepancy in perspectives. He started speaking to him only when his mother insisted a lot. He told that post he became a monk; he had always wished to apologize to his father but his ego forbade him to give in. He has, since then, been preaching other to always be at the receiving and giving end of forgiveness.
The Journey Ahead
Das joined ISKCON in 1996 and post then there hasn't been looking back. He has been working effortlessly in the area of spirituality. He has, since then, been aiming towards the aspect of self-realization under the instruction of his guru Radhanath Swami.
Das is one among the country's rarest speakers who have lectured in the British Parliament and Google's head office. He has been delivering lectures and motivational talks on spirituality across the globe. With his genuine words, he has inspired millions of people and is a role model to many. His quotation 'Feed your faith and all your doubts shall serve to death' is one of the most admired among his other inspirational quotations. Besides being a speaker, her has also authored many books such as Checkmate and Revival to name some.
Making his mark as a Motivational Speaker
Gaur has been taking sessions at various colleges and companies in the country and overseas, on behalf of the ISKCON Chowpatty branch. His sessions are structured around abstract issues such as happiness, relationships and success. One of his eminent speeches was on 'The Monk Who Bought a Ferrari' at Ernst & Young, London. He has also been an eminent speaker at various TEDX events and at corporates such as Barclays, Infosys, Ford, to name a few. Das visited London in 2016 to conduct a seminar at the British Parliament. It was in 2017 that he spoke at the Project Management National Conference, India. In June 2017, he spoke at the Third International Yoga Day held by the Consulate General of India in Chicago. He has shared the stage with celebrities like Shatrughan Sinha and Shammi Kapoor at the World Kidney Day event.
Awards and Honors
Gaur has won multiple awards from various organizations. He received the noteworthy Rotary International's Super Achiever Award for his phenomenal contribution in spirituality. He was also conferred with the Danveer Karna Award for his significant addition to bolster the idea of 'Art of Giving'
by KIIT University. His show was awarded the Best Spiritual/ Motivational Show on the Internet by IWM Digital Awards 2018.