Sandeep Maheshwari: The motivation behind thousands of lives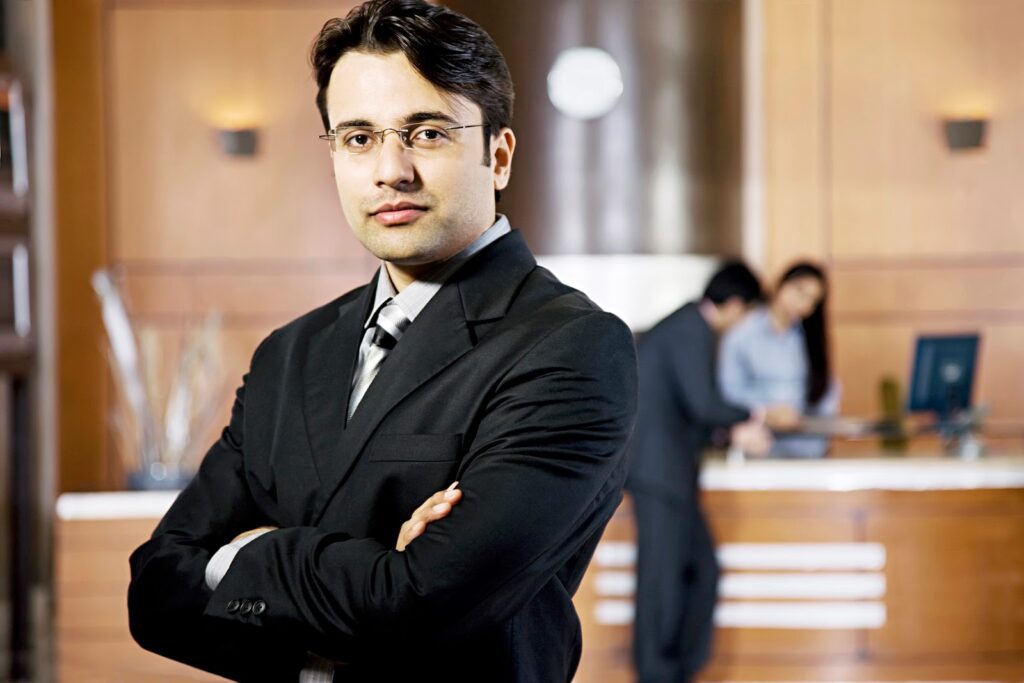 No one is a born prodigy. It is the hard work and diligence that make a renowned person what he is today. The same stands true for Sandeep Maheshwari, the name behind the motivation of millions of people in India and abroad. A very polite and lighthearted person, Sandeep was an intelligent boy from an early age. Despite the hostile and diverse situations in his childhood, he managed to become a stalwart and popular motivational speaker today encouraging thousands of youths in a single event.
Failed repeatedly yet kept his vision stuck to the future, Sandeep tried many things to overcome hurdles and eventually found the right meaning of his life. He was to figure out the actual purpose that most of us failed to even recognize or ignore. He understood that contentment and happiness in life are not linked to monetary success rather on the choices you make. He always avoided seeking comfort and pushed himself in doing something that will give him immense satisfaction. This is when he discovered how satisfactory life is when someone tries to alleviate the pain points from other's life.
His early life
He was born in a family that ran an aluminum business. The entire family was heartbroken and felt utter despair when the business collapsed. A huge loss made him pursue anything life offered as the entire family's burden was on him. At a very young age, Sandeep was exposed to hardship in Delhi.
From seeking jobs to venturing in something new, he tried almost everything that came in his path. He joined a multilevel marketing team to make money and support his family. He even tried manufacturing household goods but failed utterly. It is during this time, he realized that formal education will not let him pursue his dream. He was still confused regarding identifying the purpose of life and how to find contentment.
His stint in modeling world as a photographer
Amidst all his ventures, he was attracted to the glamorous world of modeling and silver screen. Despite being a brilliant pupil, he had to leave his commerce curriculum in Kirorimal College, Delhi and spend more time in the modelling world. When he was 19, he did a two weeks long course in photography and entered the world of glamour. He was literally stunned by the exploitation and harassment received by aspiring models in this industry. This is when he decided to provide a helping hand to the struggling models in the city.
He started his photography career and ended up with despair. He then ventured to set his own enterprise named Mash Audio Visuals Private Limited. He helped the struggling models to make portfolios. In 2002, he ventured in another business with three friends and got hit by a huge loss
within six months. Despite all the setbacks, he still kept his attitude strong and mind open. He never took a wrong turn and intended to help everyone he found in need. He wrote a book on 'sharing' and mentioned all his experiences. Eventually, he became a world record holder by shooting pictures of 122 models and took 10,000 shots consecutively in 10 hours 45 minutes.
Remarkable focus can make the difference
Even if he was exposed to the world of glamour, his focus never shifted. With his strong determination and the urge to do something better for the modeling world, he started a new venture and named it 'ImagesBazaar'. Currently, this is the biggest portal for Indian images with more than 7000 clients spread across 45 nations.
When he was 29, his resonating philosophies caught the attention of every person falling deep in despair. He believes in 'Be truthful to you and other' and 'never fear failures' philosophy and inculcate the same into the minds of his admirers. His journey as a motivational speaker began.
His charisma made a deep impact on everyone he met and created a change. His simple and straight philosophies have influenced many and will do the same in the future.